About Moonstone Nutrition's Kidney Drink
Moonstone Nutrition's Kidney Drink is the result of our passion to create an easy way for people to improve healthy kidney function on a daily basis. Moonstone contains 30 mEq of alkali citrate. Studies have shown that alkali citrate from naturally occurring mineral salts reduces the risk crystallization.*  The kidneys naturally detoxify the body, regulate blood pressure, and fulfill other vital needs.  Along with a healthy diet, proper hydration is crucial to prevent kidney stones. Moonstone provides a great tasting, convenient way to hydrate and support healthy kidneys on a daily basis.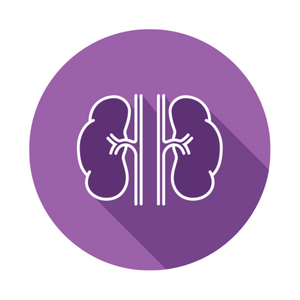 Patents
Moonstone is the first patented product designed by top kidney doctors and beverage experts to optimize kidney health.