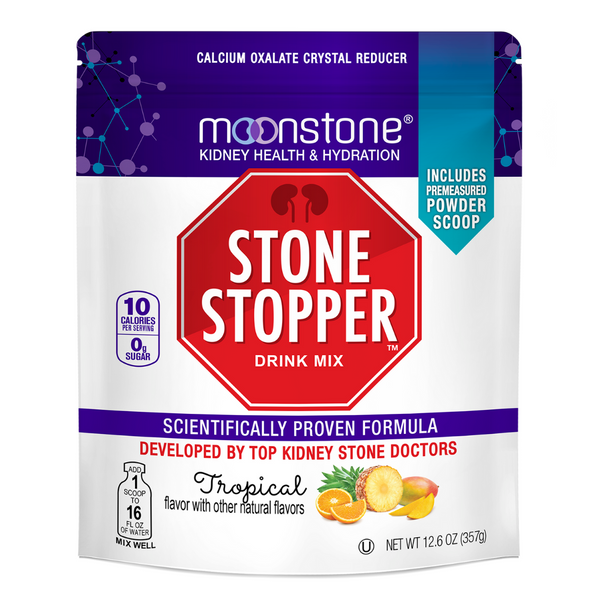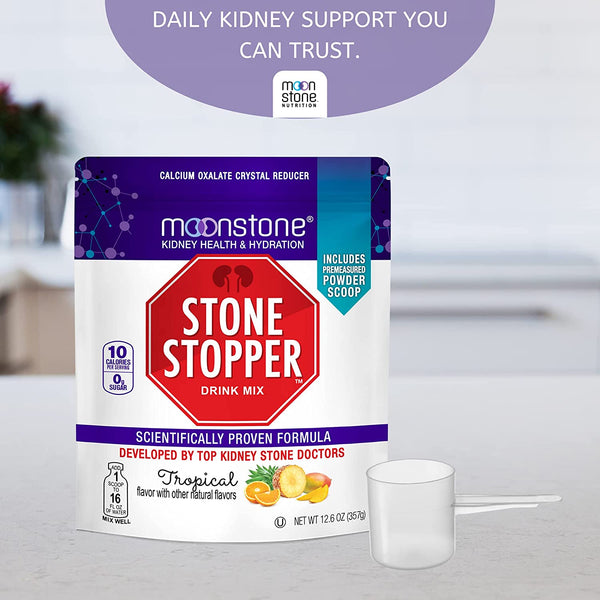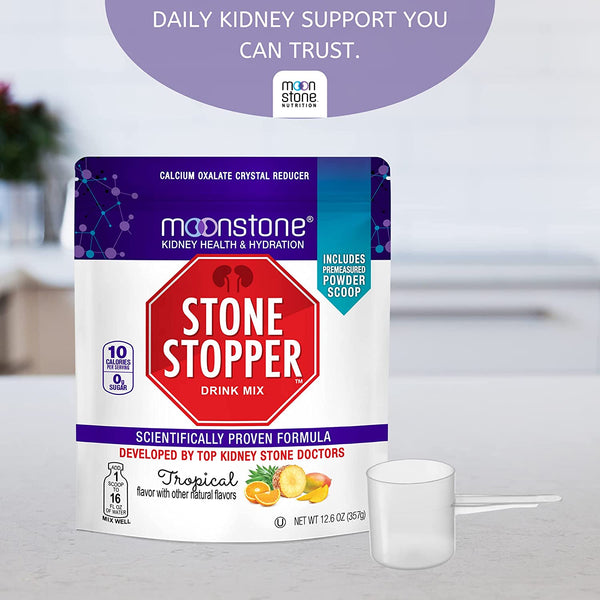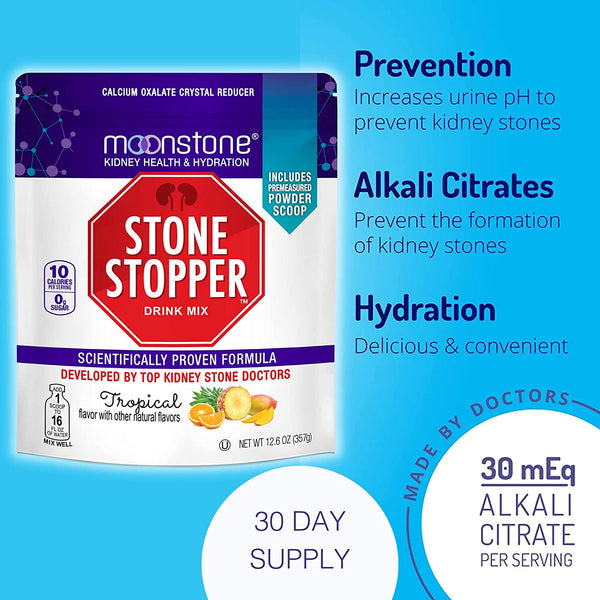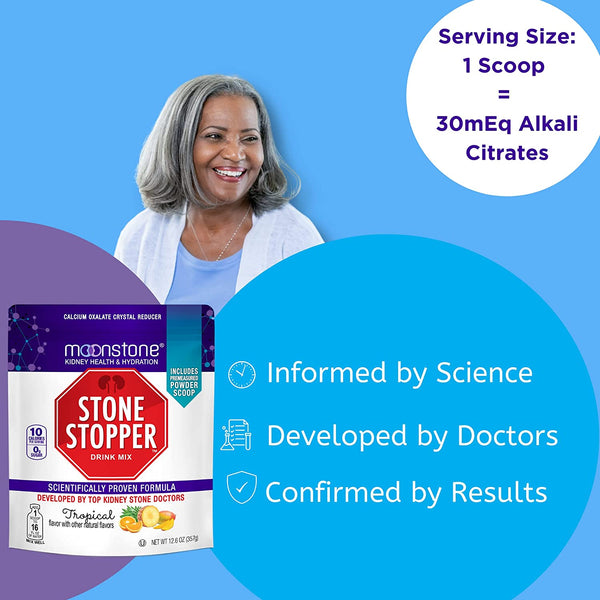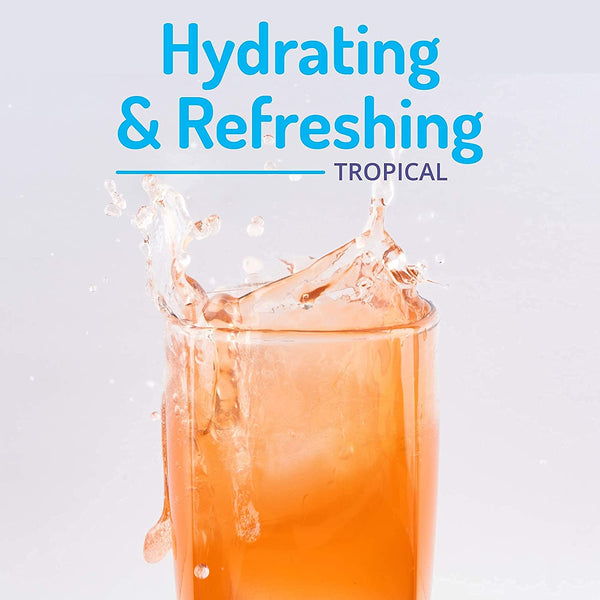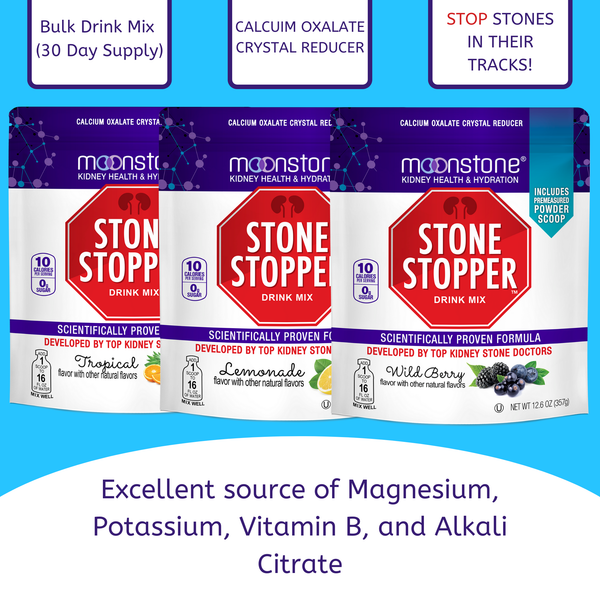 Tropical Stone Stopper 30 Day Supply (30 Servings)
Moonstone Drink Mix is a power-packed formula that provides key nutrients with 30 servings of 30mEq alkali citrate per serving from minerals to help keep your kidneys healthy. Simply add Moonstone to 16 ounces of water, mix well, and you're ready to go.
*Buy More and Save discount not applicable on subscriptions, promotion periods or pre-bundled listings. Discount automatically applied at checkout.
*Promotional Periods on products do not reflect continuing monthly subscription pricing. Customers will be charged regular pricing on subscriptions.
What people are saying about Moonstone ...
Carolyn R.

Verified Buyer

Kidney Stone History

Occasional

How did you hear about Moonstone?

Doctor

1 month ago

Kidney Stone History

Occasional

How did you hear about Moonstone?

Doctor

female

The flavor was very tasty and it was easy to put into water bottle

robert p.

Verified Buyer

Kidney Stone History

Chronic

How did you hear about Moonstone?

Doctor

1 month ago

Kidney Stone History

Chronic

How did you hear about Moonstone?

Doctor

perfect addition to my stone preventitives

Carlton L.

Verified Buyer

Kidney Stone History

Chronic

How did you hear about Moonstone?

Doctor

1 month ago

Kidney Stone History

Chronic

How did you hear about Moonstone?

Doctor

Does the job!

I love the powdered for of Stone Stopper and add it to my water bottle daily. I also use 30 mEq if the capsule form in the evening.

Arnold S.

Verified Buyer

Kidney Stone History

Never

How did you hear about Moonstone?

Doctor

1 month ago

Kidney Stone History

Never

How did you hear about Moonstone?

Doctor

MD

This product has been needed for the last 30 years and is finally here
Reviews Loaded
Reviews Added