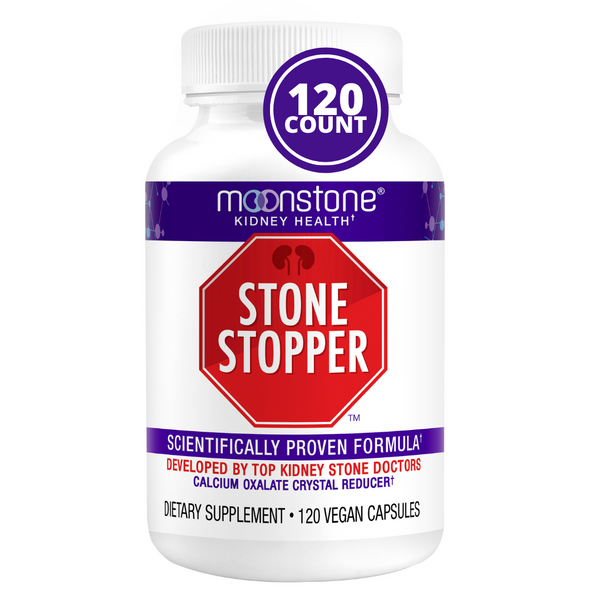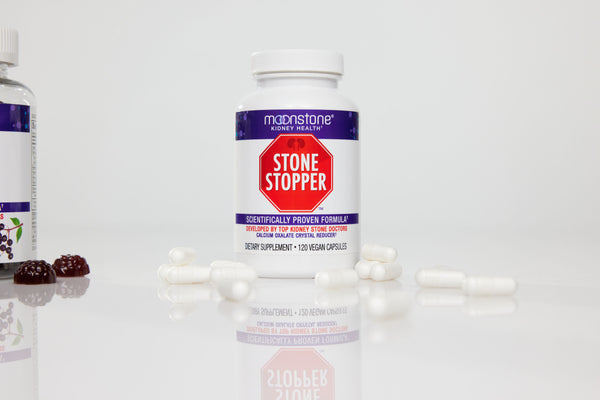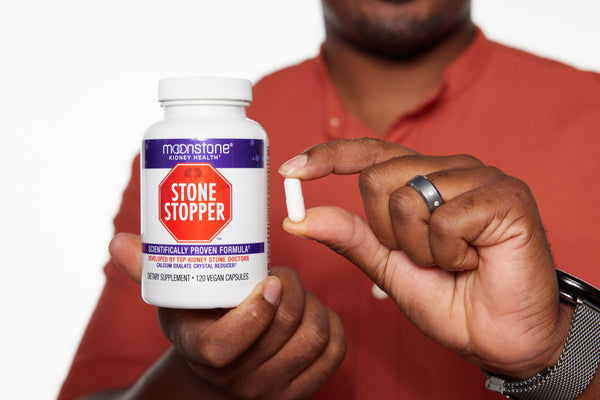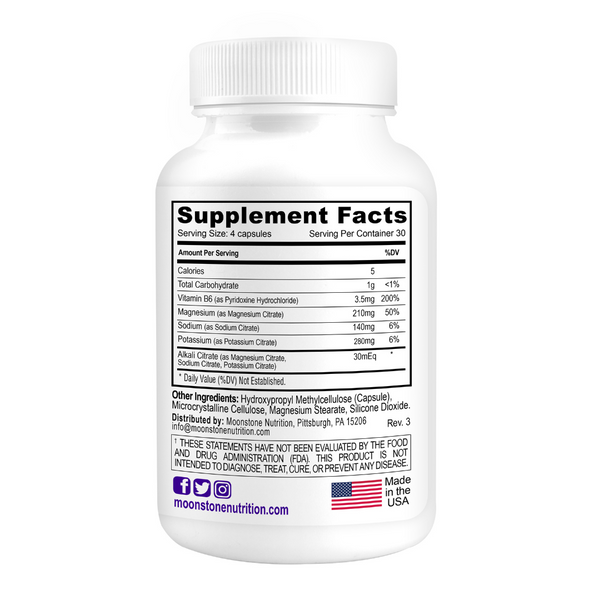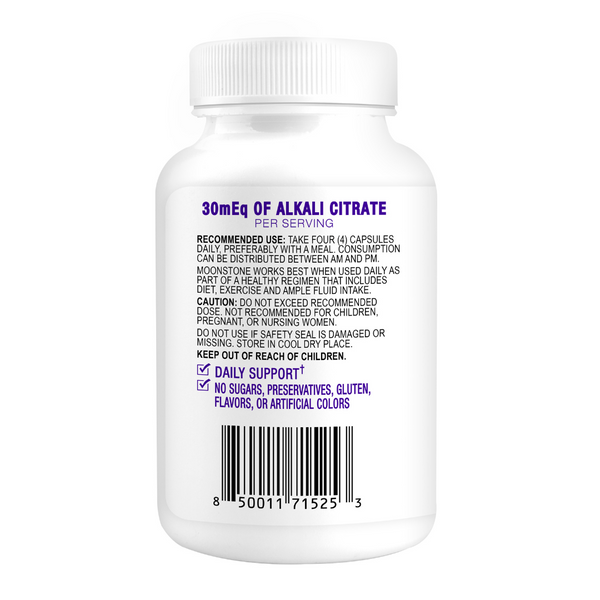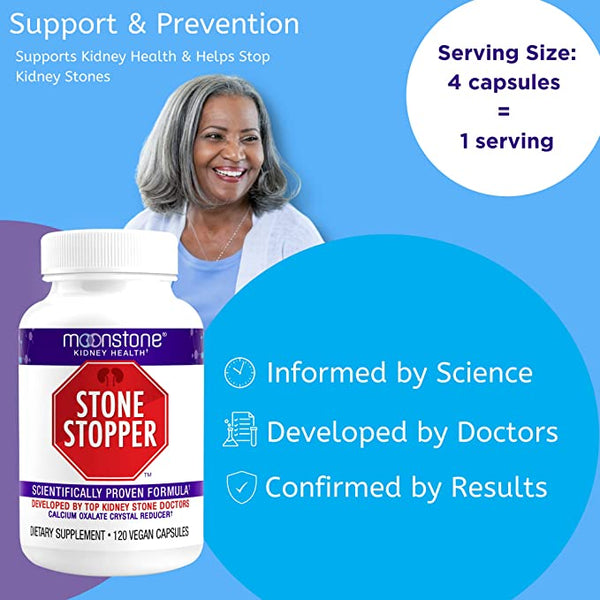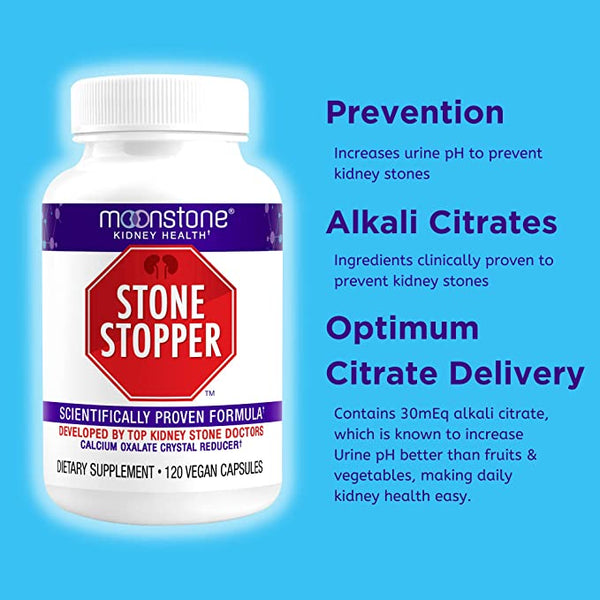 Kidney Health Capsules (30 Servings)
Moonstone Kidney Health Capsules provide a power-packed formula that provides key nutrients with 30 mEq alkali citrates per serving to help keep your kidneys healthy.
*Buy More and Save discount not applicable on subscriptions, promotion periods or pre-bundled listings. Discount automatically applied at checkout.
*Promotional Periods on products do not reflect continuing monthly subscription pricing. Customers will be charged regular pricing on subscriptions.
What people are saying about Moonstone ...
Verified Buyer

Kidney Stone History

Occasional

How did you hear about Moonstone?

Social Media

Yesterday

Kidney Stone History

Occasional

How did you hear about Moonstone?

Social Media

Verified Buyer

Kidney Stone History

Occasional

How did you hear about Moonstone?

Doctor

1 month ago

Kidney Stone History

Occasional

How did you hear about Moonstone?

Doctor

Great product

I'm so glad to have these pills.

Verified Buyer

Kidney Stone History

Chronic Kidney Disease

How did you hear about Moonstone?

Doctor

1 month ago

Kidney Stone History

Chronic Kidney Disease

How did you hear about Moonstone?

Doctor

Only thing that has stopped my stones

This is the only thing that has ever helped with my stones! Thank You

Verified Buyer

Kidney Stone History

Occasional

How did you hear about Moonstone?

Doctor

2 months ago

Kidney Stone History

Occasional

How did you hear about Moonstone?

Doctor
Reviews Loaded
Reviews Added